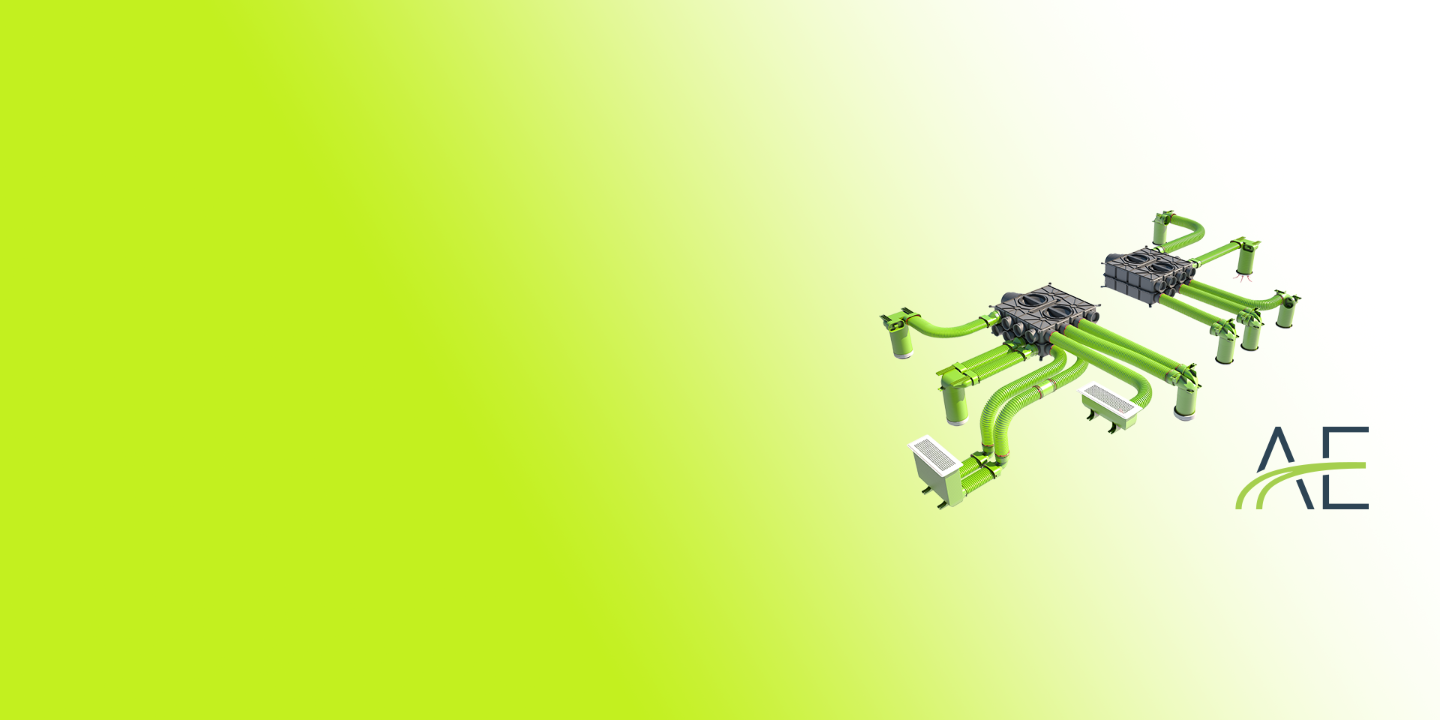 Air Excellent Air Management System
Air Excellent Air Management System
AIR EXCELLENT: An effective system is one that is radial in design, offers lower pressure, with sealed mechanical connections with no leakage. Ventilation rates in each room can be controlled by flow restrictors in the distribution box while remaining sustainable and environmentally conscious
An engineered polyethylene airtight semi-rigid anti-microbial duct system
Compatible with any HRV or ERV appliance on the market


Ensures balanced air exchanges in the dwelling.
Improves the energy efficiency of the appliance.
Reduces carbon footprint.
Continuous duct runs with mechanical Airtight connections at each end.
Pre-Engineered with No Field Commissioning Required.
Flow Restrictors are an essential part of the system by adjusting the right air flow to the right room.
Continuous Mechanical Airtight Ducts prevents air leakage.
No Duct Seal, No Duct Tape, No Screws.
System adjustment versatility
Mechanical Ventilation Features
Mechanically sealed connections create airtight system
Use less fittings with extremely versatile flexible duct
Fits in 2x4 and 2x6 construction
Full set of accessories available making any installation possible
Low system pressure loss to minimize fan energy use
No Duct Seal, No Duct Tape, No Screws
Anti-microbial and anti-static lining eliminating dust and static
System can be adjusted on site if install differs from the original Design
Emits no VOC
Each Air Excellent system is configured to meet the needs of the installation. This not only helps create an accurate bill of materials, but also assures proper supply and return air.
Our FREE design service provides you with detailed information regarding:
System Pressure / Flow Restriction Calculations
Bill of Material
Quick Assembly
Snap-fit and that's it. Air Excellent simply clicks together to form an air-tight seal. Flexible ductwork, seal kits, and configured distribution boxes allow for quick system installation to provide the highest indoor air quality to the end-user. Build it the best way you can with Air Excellent.