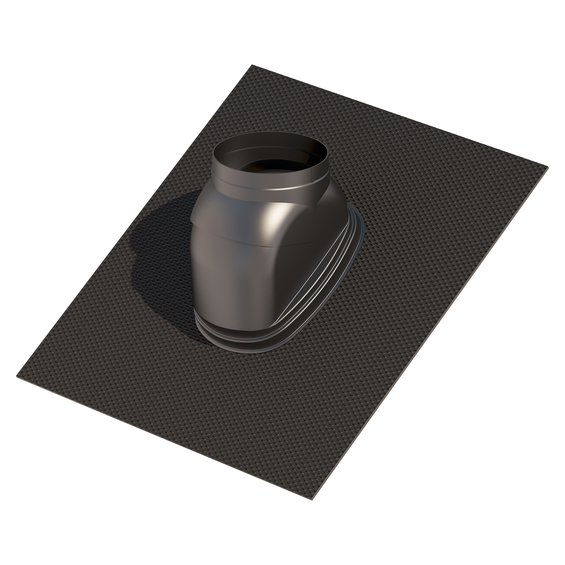 InnoFlue Pitched Roof Flashings provide watertight and durable protection around roof penetrations. Crafted with meticulous attention to detail, this roof flashing ensures a secure seal that guards against leaks and water intrusion. InnoFlue Roof Flashings provide a versatile and adaptable fit through weather-resistant construction that shields against the elements to ensure long-lasting performance even in challenging conditions. Provide pitch requirements at time of purchase.
Watertight flashing prevents leaks.
Integrates easily with all InnoFlue Components.
Durable and lightweight.
Customizable design will fit any pitched roof.
Product Name
Roof Flashing Concentric Pitch 25° to 45° For 4/6" Concentric Roof Terminations
Accessories in package
Collar
Flashing material
Ubiflex extreme
Certificates (US/CAN)
UL 1738 – ICC-ES / ULC S636 – ICC-ES