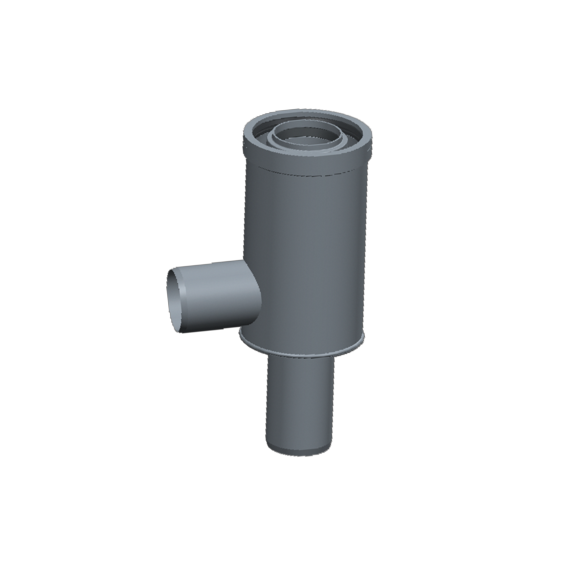 Seamlessly transition from InnoFlue Single Wall to InnoFlue Concentric with InnoFlue Twin-Pipe to Concentric Adaptor. Meet any venting requirements and effortlessly manage any unforeseen obstacles with versatile adaptor that maximizes the best options from two different InnoFlue product families. Rated to Rated to 230°F (110°C), InnoFlue Concentric Adaptors are a user-friendly option that has been evaluated to UL1738 and ULCS636 by ICC.
Seamlessly transitions between InnoFlue Single Wall and InnoFlue Concentric components.
Configuragle options easily handles any obstacles and allows for maximum versatility.
Evaluated to UL1738 and ULCS636 by ICC.
Installs quickly & easily without glues, primers, or solvents.
Rated to 230°F (110°C).
Product Name
4'' Twin Pipe to 4''/6'' Concentric Adaptor
Material air inlet pipe
PPs
Temperature resistance (max.)
120 °C
Certificates (US/CAN)
UL 1738 – ICC-ES / ULC S636 – ICC-ES