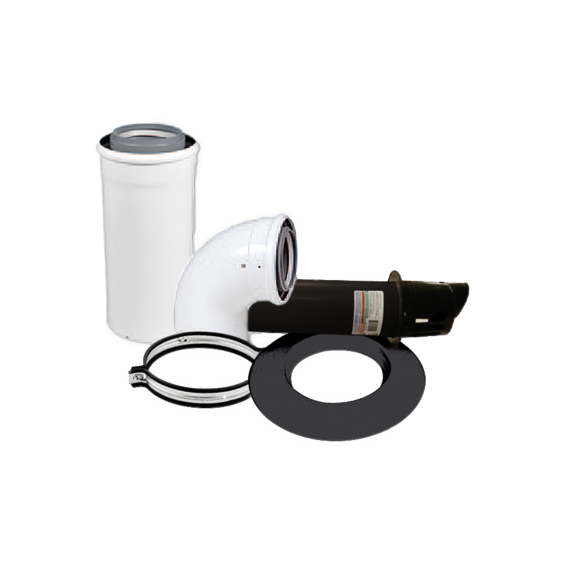 InnoFlue Concentric Horizontal Vent Kits include all the components necessary to integrate combustion air intake and exhaust runs and terminate in a single pipe vent system through the sidewall. Reduce penetrations at the wall with supplied InnoFlue Concentric Wall Termination and reduce components with aesthetically pleasing powder white InnoFlue Concentric exterior. Evaluated to UL1738 and ULCS636 by ICC, InnoFlue Concentric Vent Kits install quickly and easily.
Pleasing, powder white exterior aesthetic.
Integrated two-in-one system reduces time and components.
Evaluated to UL1738 and ULCS636 by ICC.
Installs quickly & easily without glues, primers, or solvents.
Saves time at jobsite and distributor.
Product Name
2/4" Concentric Vent Kit Horizontal
Accessories in package
Inner plate / Outer plate / Clamp / Self tappers
Material air inlet pipe
HDPE
Temperature resistance (max.)
120 °C
Certificates (US/CAN)
UL 1738 – ICC-ES / ULC S636 – ICC-ES